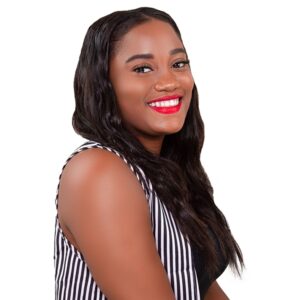 Hey I'm Katrina and I'm the youngest of the team ..
For as long as I can remember I've always had an affinity for hair. It comes so natural to me. It's my passion, it's a lifestyle, my lifestyle .
I love the diversity and creativity of it all. The colours , the precision cutting , the textures( my naturalistas) the shapes, and the interaction between my clients and I can't imagine myself doing anything else. My clients are my family and I love and appreciate every one of them.
I've been at Zena for 5 years and I've climb the ladder. From being a salon assistant to studying abroad at the Sally Rogerson Academy in Arizona US. It's been a ride but it's been fun and worth every minute of it .
I'm always educating myself as education is key to my success . I can never know enough. I always want to know and do more . I never want to feel boxed in .
I look forward to a great future with the company and the team . We welcome you ?